Animal Rescues
Here at McCarthy's Wildlife Sanctuary we rescue wildlife that are in all types of situations some serious and some not so serious. When it comes to native Florida wildlife we get all types of calls. Some are in the spring when young animals such as baby birds and squirrels have fallen from there nest or after severe storms have destroyed their nest altogether or others that have been abandoned and are in need of food and shelter to get them strong enough to be released back into the wild.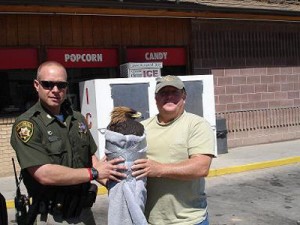 Throughout the year we receive many native animals that have been struck by vehicles. These are far more serious situations. Wildlife of all types fall into this category everything from turtles, tortoises, bobcats, panthers, otters hawks, owls, squirrels, snakes, alligators the list is endless. These patients injuries vary from minor to severe from broken wings to broken backs and crushed shells. This quite often leads to a decision that has to be made can the animal be returned to the wild or will it have to be euthanized. It is impossible to repair injuries such as broken backs and crushed vertebrate or severed wings and we have to abide by the rules of the USFWS. I find this the hardest part of the job.
Exotic animals we take in are usually someones pet that for one reason or another the owners have to give them up.The reasons are numerous from a family member that has passed away and it was grandpa's parrot and the bird only likes grandpa and now is attacking all the other family members. Some people have animals that they have no idea what they were getting into and later regret buying the animal it may have been cute when it was a baby but now it is sexually mature and has turned aggressive.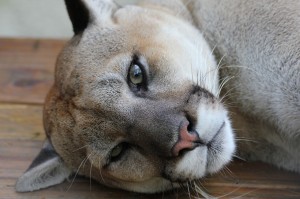 This is the case with many primates and big cats not to mention some folks who do not have the permits required to keep such an animal.Then there are retired animal actors who are no longer performing in the business. Then there are seizures where the FFWCC will have taken an animal away from the owner because of lack of permits that are required here in Florida. One such case was a cougar and a tiger that FFWCC seized when they found them in a Motel Six in Orlando the owner was arrested and the cats were turned over to us I renamed them to Repo and Slammer. So in closing animals of all species come to us from all types of situation.