About Us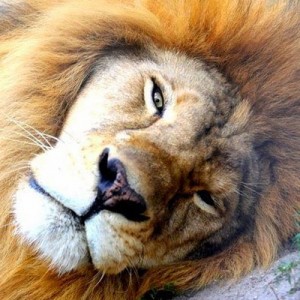 This year, McCarthy's Wildlife Sanctuary has treated hundreds of native animals that were sick or injured. Everything from foxes to bobcats, Sandhill Cranes to pelicans, hawks, owls, and many others have received veterinarian care by our staff and then were released back into the wild. Without the support of our volunteers and members, it would be impossible to continue the work for this valuable cause.
Many of the exotic animals have been donated to us by wildlife officers who confiscated these innocent creatures from the previous owners because of neglect, abuse, or illegal possession. Some were pets that owners could no longer care for and felt McCarthy's Wildlife Sanctuary would provide the animals a safe haven.
With over 170 permanent resident animals at the sanctuary, the cost of housing these magnificent creatures is staggering. Twenty-two of the animals are large cats and being carnivores, they consume one thousand pounds of meat each week.
All of our funding comes from the community and, in return, we provide an excellent educational program that is thrilling and informative.
About the Director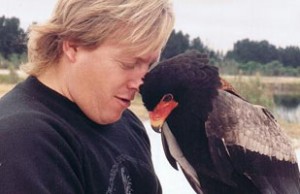 Mark McCarthy has worked professionally with animals since 1972. His past experience started at the famous venom research lab, the Miami Serpentarium of South Miami, Florida, as a reptile keeper. Taking care of reptiles and conducting tours of the facility was his main job, but he also assisted the director, William E. Haast, with venom extractions on stage. This is also where his first encounter with exotic cats started. Naia Haast had a pet lion named Leonard.
He then worked with several animal dealers and private collectors in the Miami area for the next several years. It was there he gained a vast amount of knowledge in animal care. He has worked with everything from jaguars and cheetahs to cobras and orangutans. Over those years, Mark studied wildlife throughout the southwestern and southeastern US, Mexico, Panama, Columbia, Galapagos Islands, and his all time favorite place, Tanzania.
Upon arriving back in Miami, Mark purchased a couple of acres and started to receive many animals from wildlife officers. He then began doing commercials and fashion shoots with countless models, as well as film work. It really started to take off. His animals have appeared in hundreds of film and print ads such as Versace, Animal Perfumes, Almaden Wines, Barnett Bank, Cashmeres of Scotland, Chevrolet, Penthouse, Cincinnati Bengal's, World Wildlife Fund, Discovery Channel with Daisy Fuentes, National Geographic with Boyd Matheson, Univision with Shakira, In Grove Magazine, Euro Bank, Nike, Stephi Graff and the WWF Calendar, Missy Elliot and Lil 'Kim's video "Girls Night Out", Burt Reynolds' TV series B.L. Stryker, Michelob and Absolut Pears Vodka. Over the years, his educational programs have led him to meet dozens of celebrities like Joe Namath, Jack Nicholas, Stephanie Powers, Robert Wagner, Demi Moore, Chris Everet, Madonna, Jane Goodall, Ron Magill, Jack Hanna, Sylvester Stallone,John Legends, Donald Trump, Rick Ross's new video "Here I am" , Jim Fowler and SIX TIME GRAMMY WINNER ADELE! Shakira, did I mention Shakira! Wildlife artists, such as Craig Bone and Helmut Koller, have photographed our animals for much of their beautiful art work!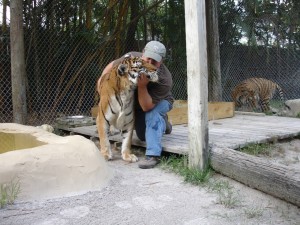 Then in 1990, Mark moved to Palm Beach County and built the McCarthy's Wildlife Sanctuary. Located on five acres of slash pine and palmetto forest in West Palm Beach, this is where he decided that the children of the world should learn to respect the land and nature around them. Then Mark started the educational programs. The response was sensational. For the past sixteen years, he has performed over 6,000 wildlife programs reaching over 500,000 students in South Florida. He has taken in over 4,000 injured native animals and saved the lives of hundreds. Hundreds of exotic animals have been adopted by the sanctuary over the years and many are now permanent residents.
Today, Mark is still living at the sanctuary…along with his long lost love, Aneth, whom he met in Tanzania many years ago on safari. Together they care for over 170 beautiful creatures and keep the sanctuary and its animals in immaculate conditions.
The Scientist does not study nature because it is useful, he studies it because he delights in it and he delights in it because it is beautiful.

 

If nature were not beautiful it would not be worth knowing and if nature were not worth knowing, then life would not be worth living.